GOVERNANCE
Board of Statutory Auditors
Board of Statutory Auditors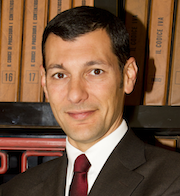 Paolo Mundula
Chairman
– Appraisals for extraordinary transactions.
– Statutory Auditor and independent auditor in various joint-stock companies.
– Continuous professional collaboration with the Balassone Casini and Girardi firm, chartered accountants and tax specialists.
– Technical consulting in bankruptcy procedures, corporate restructuring and corporate litigation.
– Consulting on bankruptcy proceedings and in particular, bankruptcy and extraordinary administration.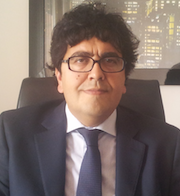 Marco D'Agata
– Auditing and certification of numerous training plans financed by Fondimpresa and Fondirigenti
– Member of the Board of Statutory Auditors of several joint-stock companies
– Shareholder of a joint-stock company acting as administrative director
– 2011 – Lecturer at the professional training course of Poste Italiane "Culture and Credit Technique" at the Poste Business headquarters in Teramo
– 2009 – Independent professional audit assignment – PricewaterhouseCoopers Advisory Srl
– 2006 – to date – freelance chartered accountant at his own office located in Rome
– 2005 – 2006 – Collaboration with a firm of chartered accountants
– 2002 – 2005 – Three-year professional internship with a firm of Chartered Accountants and Auditors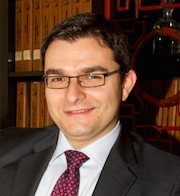 Giulio Varrella
– Member of the law and tax advisory firm R V & Partners
– Tax planning of corporate groups
– Evaluations of the company and its assets, with particular reference to company trademarks
– Collaboration with university professors for appraisals
– Consultant of the Public Prosecutor at the Naples Public Prosecutor's Office
– Judicial Commissioner pursuant to art. 163 of the Italian Bankruptcy Law
– Receiver in bankruptcy procedures pursuant to art. 16 of the Italian Bankruptcy Law
– Consultant to the District Anti-Mafia Direction of Naples
– Appraiser at the Civil Court of Naples
– Statutory Auditor in various joint-stock companies
– 2003 – 2005 – Corporate consultant with Ernst&Young S.p.A